I found myself once again scrambling to get photos in the fading light. I really wanted to show this vest in action. I think it will be great when spring and summer roll around, adding a bit of whimsy and interest with out much fuss. While there was a lot of sun out today there was still a chill in the air so I went with my so-comfy-it-should-be-illegal maxi skirt.
skirt: brandy & melville, vest: vintage via savers
I'd just had a post work shower so I'm sans make up. I've parred back my make up routine since Italy, after keeping to a bare minimum because of the heat it just seems like so much bother to worry with more than some BB cream, a smudge of eyeliner and some mascara. Plus it always feels nice to be that bit more comfortable in your own skin.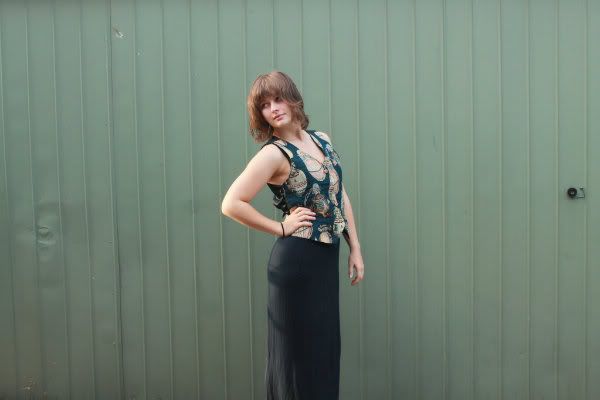 Alice xx