I've somehow managed to build up a backlog of photos to post. When I say backlog I mean two outfits, but hey, content! I wore this a few days ago. I'd forgotten about this dress for a while, it seemed happy to get some time out of the closet. As did my Levi's jacket.
dress: vintage via retro star, jacket: levi's,
bag: penny black (in milan), shoes: savers
It was a liberating day in general.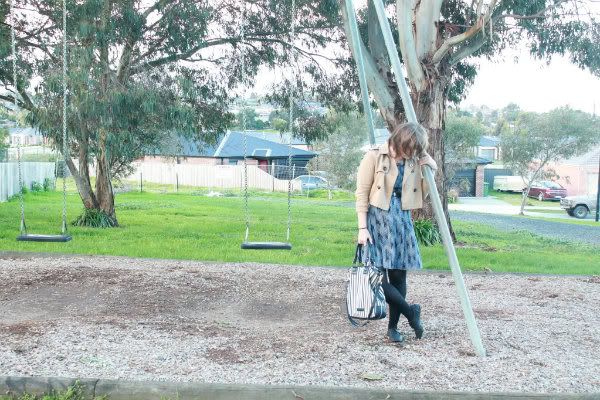 In other news, I started my semester-long placement today. Nursing rules.
Alice xx