Here is one of the Savers dresses in the flesh. I think the neutral colour will be great for mixing and layering in the colder months. And everyone is raving about studs at the moment.
dress: savers, tights: gift from mother
Mick loves the camera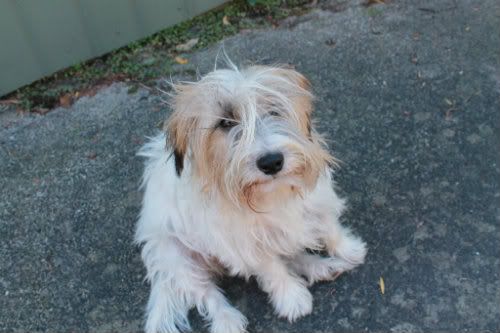 I snapped a photo of Squeak, Jaymee's dog, while I had my camera out.
Don't forget to enter my
giveaway
! There aren't many entrants as yet, so you'll be in with a good chance.
Alice xx