With the vast majority of op shops charging ridiculous prices for very average wares, it's always a relief to find some genuine gems at your local. Reece and I slipped into our local St Vincent de Paul store today where I snagged a Bettino Liano top for $5 and four gorgeous books for $1 each.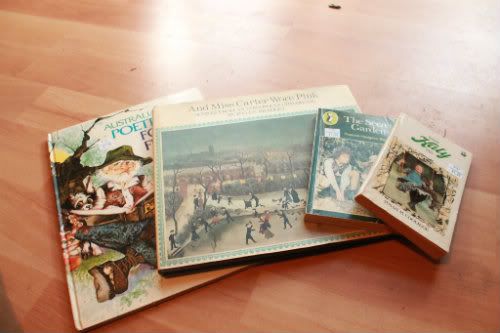 The books were the real score to me. I've found myself desperately hoarding tangible books in the face of the digitalisation of literature. No kindle for this girl.
Alongside sweet copies of The Secret Garden and What Katie did I found these adorable picture books from the 70s. The collection of Australian poetry is a great example of Australian children's books and illustration. The pictures have a great balance of cheekiness and whimsy and the choice of poems paint a beautiful picture of Australia. The Edwardian book captures me in every way. The title is amazing, the illustrations are gorgeous and the writing isn't watered down for children.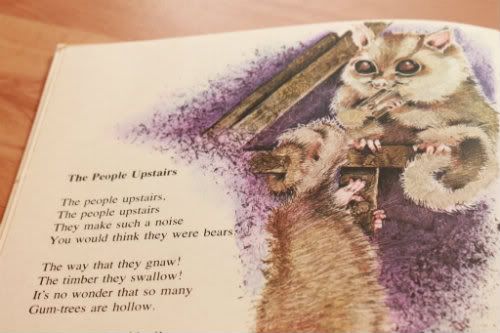 Alice xx