When I picked this little beauty up at the op shop for just $4 it was a funny middy length. Unfortunately it proved a little tricky for my admittedly lacklustre sewing skills and is a little lop sided. I suppose a bit more attention may be warranted, but whoever let a little wonkiness stop them from the fun of a new dress, not this kid. It a fits like a glove as well, which is lucky as I wasn't in a dressing room mood when I found it.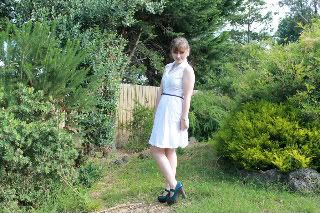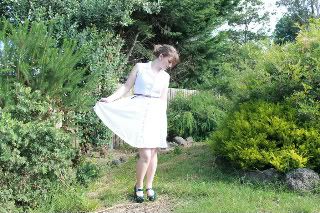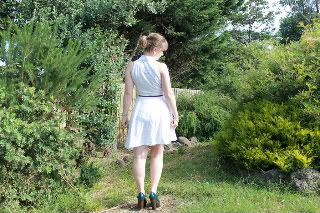 vintage clip-on earrings from The Lost and Found Market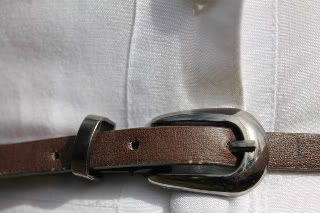 belt from a dress I got for my birthday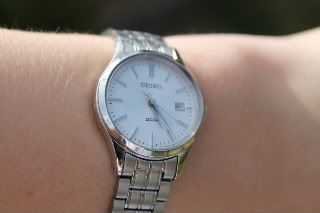 gorgeous watch, a gift for my birthday/ christmas
My new pretties from ASOS arrived yesterday. A smidge higher than I'd imagined when viewing them online, they have thus only been worn to cook dinner so far. Though for only $25 it won't take many uses to make them a worthwhile purchase.
wishiwereaudrey xoxo