A while ago we set up one our new Ikea shelves. The space is still a work in progress but I thought I'd share a few bits and pieces.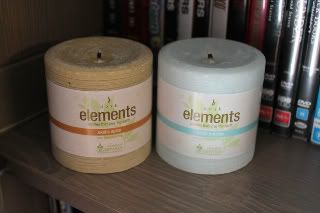 I LOVE candles, especially earth friendly ones
a mask I bought in Venice
a christmas present from my sister
assorted books, cooking and otherwise
various goodies, the telephone was $25 at a market
We're always working to improve our small space, it's definitely a labour of love.