Yesterday while we were looking for denim shorts for Reece I found a jacket on the sale rack at the Levis store. It was reduced by $60 but still a bit pricey. I tried it on for fun and loved it, but left it on the rack and we continued shopping.
The next 4 stores I kept talking about the jacket. It was haunting me. So of course I had to have it. Isn't it purdy?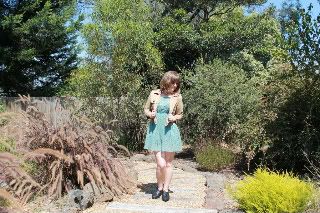 ps: I forgot about my 100th, this is my 101st! yay for blogging!
wishiwereaudrey xoxo