Do you ever have one of those mornings when you stare at your wardrobe - with enough clothes for three people if you ask Reece - completely at loss as to what to wear? That was me today. Luckily this outfit evolved and I am actually pretty proud of it.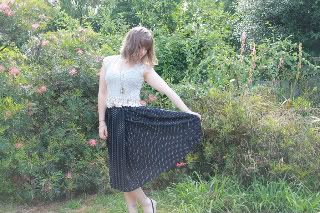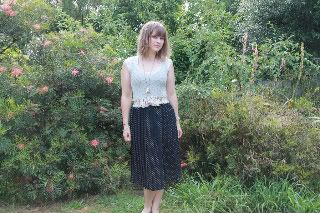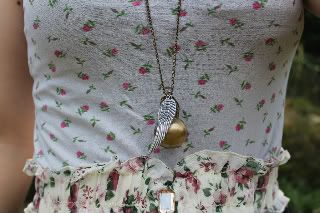 This golden snitch necklace from etsy opens up to reveal a watch. Time keeping and Harry Potter, how could I resist?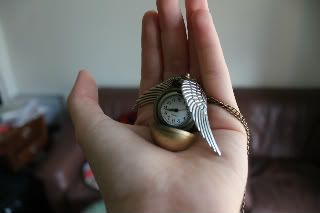 Driving my Da to the airport with Mum today as he heads back to Queensland. He's been visiting over the holidays, though I haven't seen him nearly as much as I'd like as I'm not living at home. Though he's Mum's dad he tends to spend most of his time when he visits talking and drinking with Dad.
wishiwereaudrey xoxo