On Thursday morning I boarded the first of four flights which would deliver me home to Melbourne. I waved good bye to oppressive heat, cobblestones, gelato, great coffee, wine and olives. 30 odd hours of travel later and I was looking eagerly through the plane window at a glittering Melbourne skyline. I remembered to stop off at duty free and waited impatiently for my luggage. An hour or so after touching down, I was back in Reece's arms.
Italy already feels a little like a dream. A hot, laughter filled, awe inspiring dream. Though it's amazing to be home, and I was very much ready to return. I think it's impossible to travel for any amount of time with out finding yourself somewhat changed. For me it was more of a reaffirmation of who I am and what I want to achieve. The course I completed whilst there called for a deal of self evaluation and re iterated to me my own personal code of ethics and how I would ideally like to live my life.
I made many new friends and grew to understand myself a little more. I saw amazing examples of dedication to faith. I'm not a very religious person myself, but the art and architecture people create to express there devotion is incredible. I saw palaces and gardens, monasteries and museums. I found beauty at every turn and lived alongside an amazing race of people.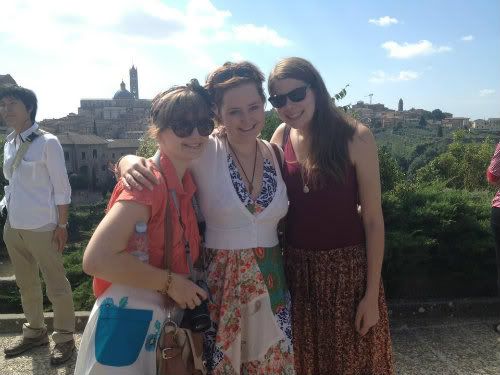 And now I'm home. A little browner, a little wiser, a little more worldly. And looking forward to my next adventure.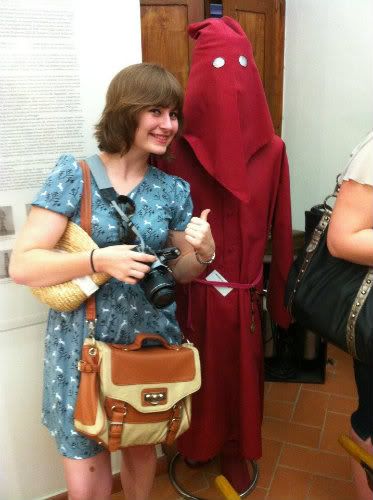 taken by a friend at the Misericoria museum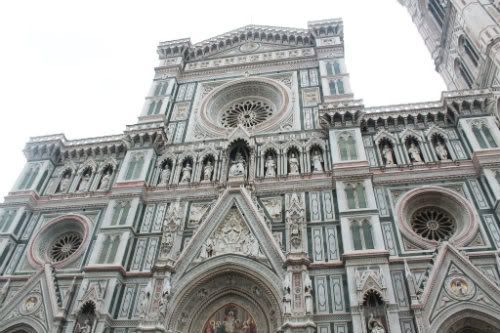 Alice xx