Today (Sunday) was my first official day on my own until I begin the trek back to Australia on Thursday. I was tired, grouchy and homesick. In an effort to remedy this I put on a pretty dress and vintage Armani jeans denim jacket I bought yesterday, packed up my camera and a book and headed over the river to the Baboli gardens. After a tearful phone call to Reece, I snapped some photos of myself, meandered around the sprawling gardens and lay under a tree to read for a few hours.
dress: la poeme, jacket: vintage armarni jeans, shoes: H&M, sunglasses: bill bass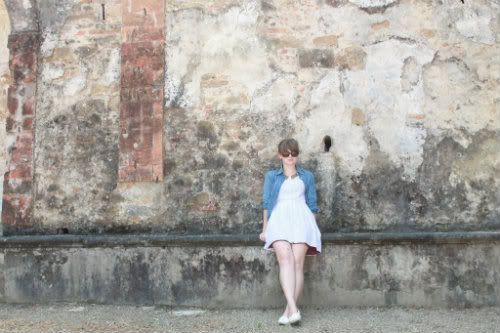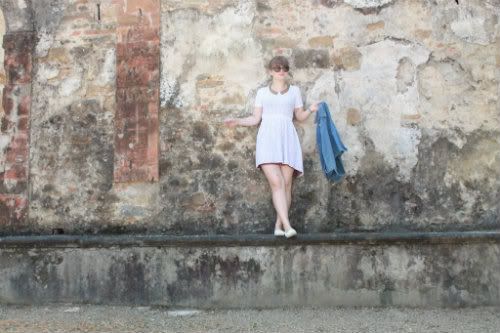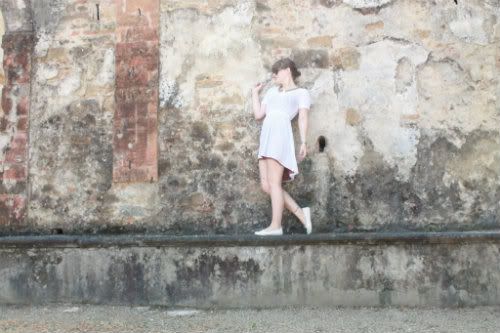 Florence has a good 2000 years of history and culture under it's belt. Australia has only been a country for just over 100. The Medici's were a family of bankers who, give or take a episodes of banishment and a brief spell at a republic, presided as the ruling family of Florence. The palace is open to view rooms reminiscent of Versailles and the gardens themselves are a maze of hedges, statues, fountains and old buildings. It's not hard to picture Victorian-era members of the family strolling about in their finery.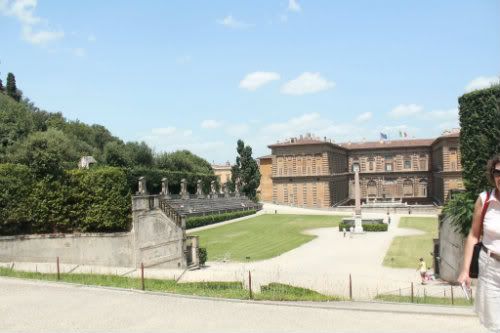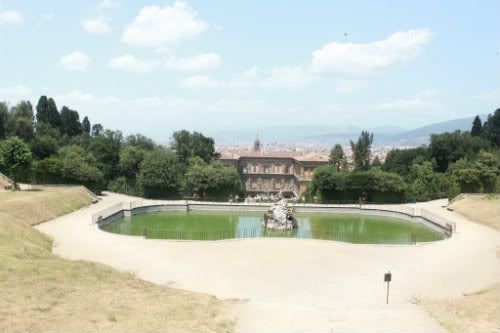 Alice xx