It's taking me a while to slip back into my style after heat saturated Italy. While I've been feeling a little uninspired lately I really liked what I wore today. By the end of the day I was curled up in Reece's hoodie and slippers, safe to say I was tired.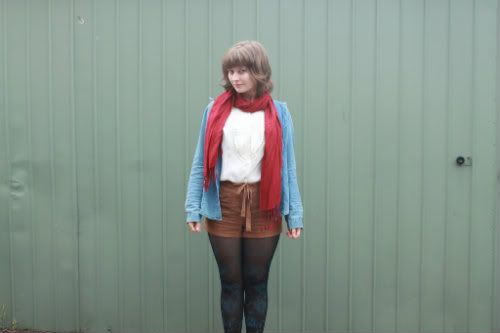 jacket: Armani Jeans, blouse: op shop, scarf: op shop, shorts: cotton on,
tights: asos, boots: rivers, helmet ring: ModCloth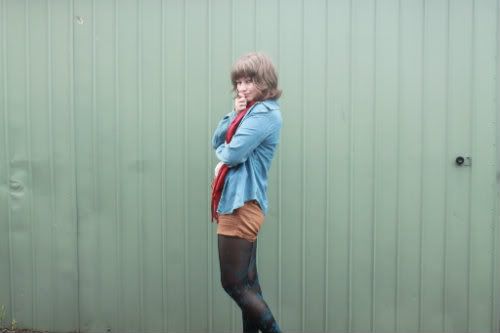 This jacket is one of my favourite Italy finds. In a vintage store charging a hundred plus euro for slightly outdated topshop dresses I managed to snag this baby from Armani Jeans for forty. It's so soft and comfy, I could live in it.
It took me ages to get a decent photo of my ring. I ordered it from ModCloth before I left and I was waiting for me when I got home. I love it.
Alice xx