Reece finds himself hilarious and decided to jump in on my outfit shot. That boy shouldn't be allowed around cameras.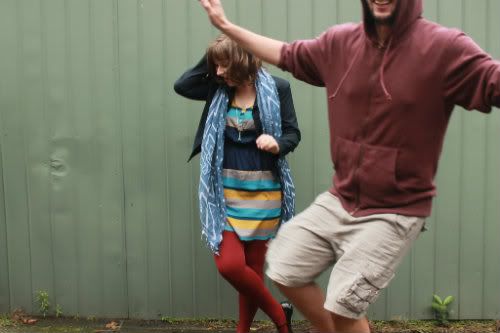 I think facebook stalks me too well sometimes. It regularly advertises the online Australian store
Lucy In The Sky
on my sidebar. My sister is named Lucy so I was curious and had a peek. Good call facebook, I'm a little in love. The clothes are gorgeous and affordable, but get snapped up quickly. This dress was on sale for $20 with free express postage (ah, yes please!). There's a belt as well, though I have to add a notch to it.
dress: lucy in the sky, blazer: op shop, scarf: target, necklace: modcloth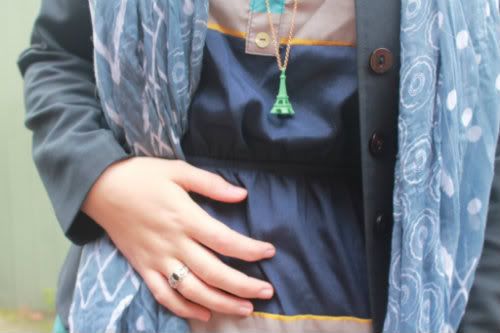 Alice xx