Today was my second last day of uni classes for the semester. I have all next week off before three weeks of mental health placement followed by exams. Then six weeks of freedom! It's going to be amazing, though I have a growing list of things I'd like to achieve whilst I don't have assignments and study plaguing me.
Thoroughly miserable weather today too, I love it. It cleared up just enough for me to snatch some photos, though I just realised I look a little like a reanimated scorpion in them. Curse my pearlescent skin tone.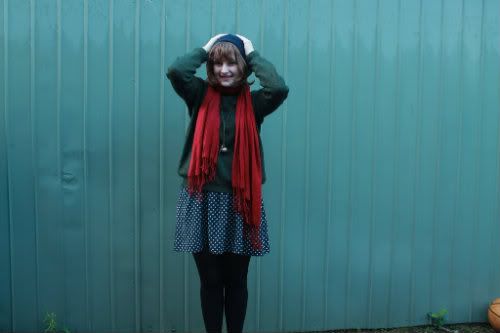 dress: cotton on, jumper: vintage via savers, scarf: op shop,
beret: op shop, necklace: etsy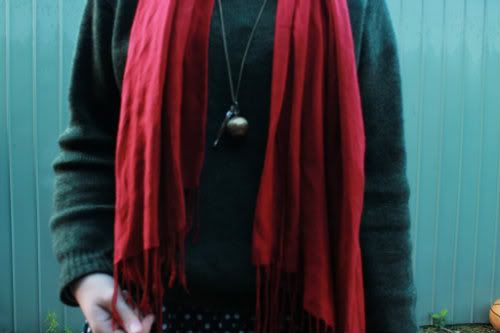 The giveaway
is still open! Don't forget to comment to be in the running.
Alice xx