So, that exciting news I mentioned. I wanted to wait until everything was confirmed, but I booked my flights today. The week after my exams are finished I will be heading to Florence, Italy for a month to study! The course counts for a unit I would otherwise undertake next semester.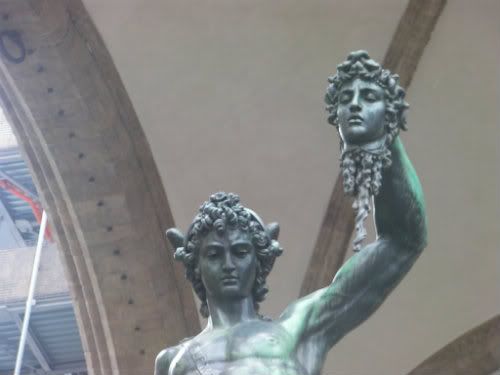 A photo I took of the statue of Perseus ad Medusa (I prefer it over Michael's David)
Unfortunately I will once again be travelling sans Reece but we are planning to take an overseas trip together early next year. I will miss him horribly, though with the likes of Skype it shouldn't be too much to bear.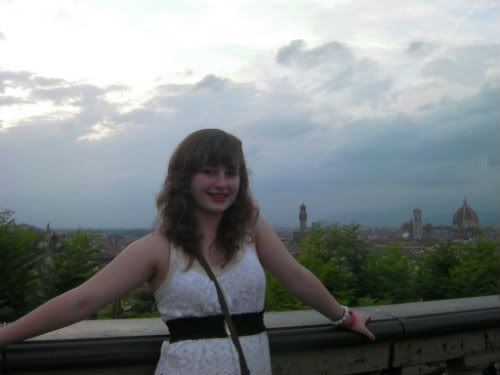 Me infront of the Florence skyline in 2010
I am extremely excited. When I travelled Europe in 2010 it was not stop country hopping. I can't wait to settle in and experience a city and culture for a month. The course involves community outreach so I'll be able to gain a unique perspective. I plan to blog whenever I can so I can share the experience in real time.
Yay!
Alice xx