Why do websites insist on change? First facebook, then blogger and now photobucket have changed their editing page. Did no one tell them I like my consistency?
Finally it's chilly enough again for layers and soup. Oh and berets. I adore berets. In all this has a bit of a school girl feel which sits perfectly well with me.
jacket: Dangerfield, dress: asos, scarf: op shop,
tights: asos, shoes: asos, beret: op shop
I only just realised I was wearing that much of the one brand!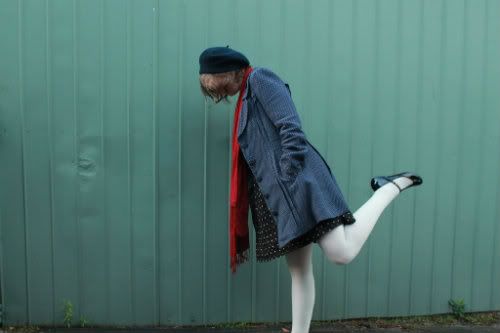 And finally, the rumours are true! Tomorrow, to celebrate 150 posts I will be hosting my very first giveaway! Stay tuned.
Alice xx