Typical me to get into the swing of colour blocking as it fades out. Though it's not like I really adhere to what's "trending"(such a horrible word) anyway. I really do like this blouse, it feels so bright and cheery. And it doesn't seem to need much in the way of accessories, which is handy for me as my accessories collection leaves a lot to be desired.
blouse: vintage, jeans: Levi's, shoes: via op shop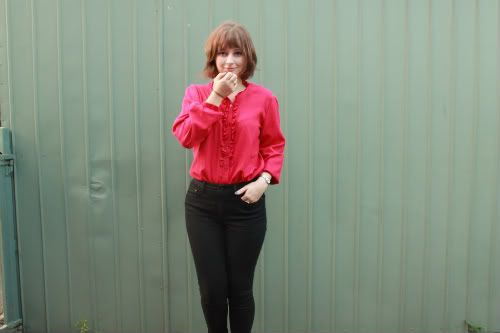 I found these shoes at the op shop today for $6 along with some other goodies I hope to share later if I remember.
Alice xx