Yesterday I headed to Savers, "the recycle superstore" and I could have spent a lot of money. Savers can be a cruel mistress. One day you'll find the racks bare of any quality stock, another day you can hit the motherload but find the prices are way off. Yesterday I found a lot of things I would happily take home, but I really had to be stern with myself. 'If I bought this it would sit in my sewing pile for a year', 'That material really is to worn down', 'I really don't have the space for cute kitchenware'. In the end I came away with just two dresses and a belt.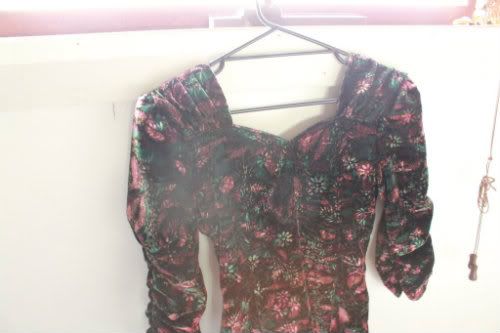 I couldn't resist the crushed velvet, this a strong contender for my
fashionopoli
s outfit.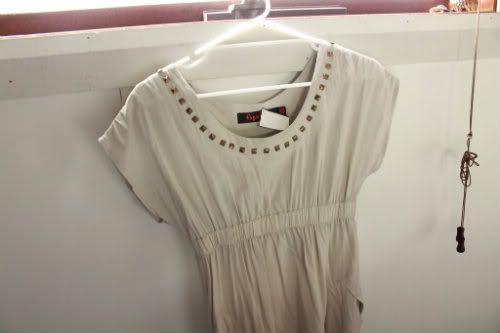 I need a bit more studdage (yes I made that up) in my life.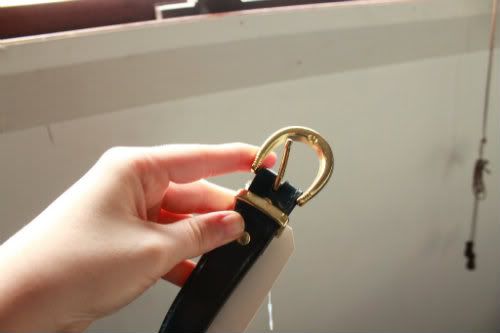 In real life this is a navy blue, I love a classic gold buckle.
Don't forget to enter my
give away!
Remember to comment to be in the running, I seem to have gained more followers than comments. I've removed the capatcha to make it easier to do so.
Alice xx