This is one of my purchases from the vintage sale I went to on Saturday. It's one of the few pieces I found myself, my mum spotted nearly everything else - she has a good eye. It did have long sleeves which I hacked off gently unpicked because they had a stain and made it feel a bit too over the top.
blouse: vintage via sale, shorts: all about eve
I adore lace, and this is just too pretty. Though I think it was made for a swan because I can't manage to do the buttons all the way up.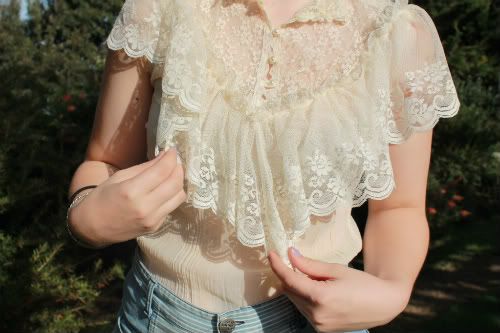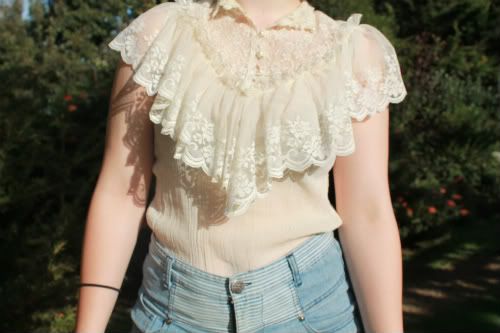 Alice xx