This is what I wore to see The Hunger Games on Saturday. I thought a red dress was fitting, but not over the top obsessive fan girling. I found this mink pink dress brand new with tags for just $10 (the original tag read $80).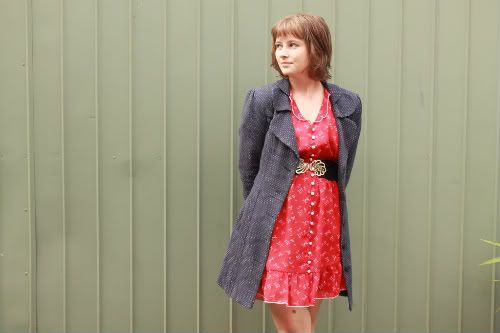 dress: mink pink via op shop, coat: dangerfield, belt: another dress, shoes: op shop
Now why couldn't all movies adapted from books I love be like that. Minor adjustments that really add to your understanding as a viewer not a reader, character features like hair colour and clothing style adhered to and beautiful casting. Except for Donald Sutherland, even as an evil person I just can't help but like Donald Sutherland.
Also, today is my sister's eighteenth birthday. A scary thought, though it's only going to get scarier as my other two sisters hit the milestone.
Alice xx