To say this jumper was a good buy would probably be an understatement. I nabbed it for $3.20 in my Savers haul on Sunday and have worn it everyday since. My deer print dress finally arrived from asos (via Aruba for the second time in a row) so naturally I wore the two together for uni today.
dress: asos, jumper: savers, tights: who knows?, brooch: childhood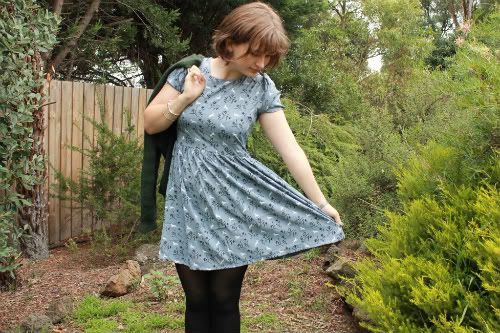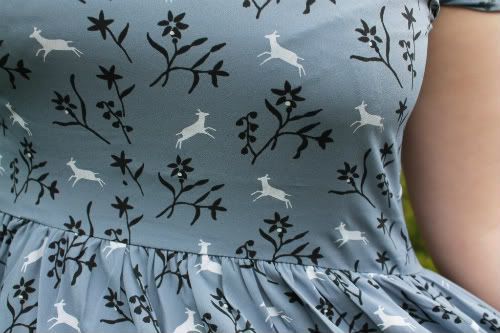 I've had this brooch for as long as I can remember, I'll have to quiz Mum as to it's origin.
Oh, and painting your nails like a 12 year old is slightly addictive...
wishiwereaudrey xoxo