Hurray, the cold weather is finally upon us. I realise wet weather as chilly breezes wouldn't be high on many peoples lists of what a perfect day might be, but I'm excited to layer up, snuggle up and drink piping hot tea for the next few months. And being Melbourne, there will probably be some obnoxiously sunny days mixed in with the clouds anyway.
dress: cotton on, jacket: levi's, belt: another dress, scarf: op shop,
tights: my mum?, boots: rivers, beret: vintage via eBay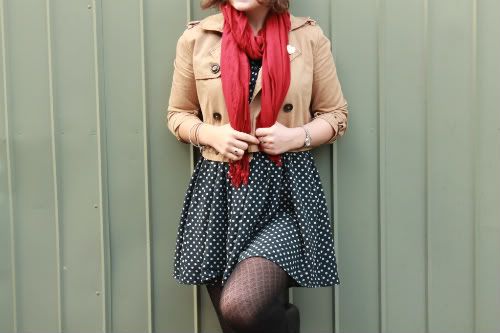 I'm loving the shed wall as a photo backdrop. And it may become more necessary as the grass gets soggier. Yesterday wasn't quite so cold, so I got away with my cropped jacket paired with the scarf I scored recently for just $2.
Alice xx