I'm wearing pants more and more lately. Especially these jeans, I just feel their flattering on my shape and it's easier to come up with different combinations rather than swapping between coloured tights with a dress.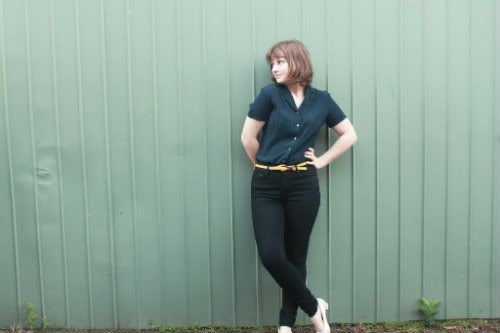 top: sportscraft via op shop, jeans: levis, belt: off a dress, shoes: op sho
p
As I'm saving for Italy I'm struggling with my winter wardrobe. I just have to close my eyes and think of sunny skies and H&M whilst wearing variations of the same four outfits.
Alice xx