I didn't realise this top was creeping up to show so much stomach! Today was my ideal sort of weather, nice and sunny, but still with crisp, cool air. These flowers (I'm not very botanical so I'm not sure if they're just roses?) were looking gorgeous and matched my floral explosion of an outfit. Using them as a backdrop just made sense.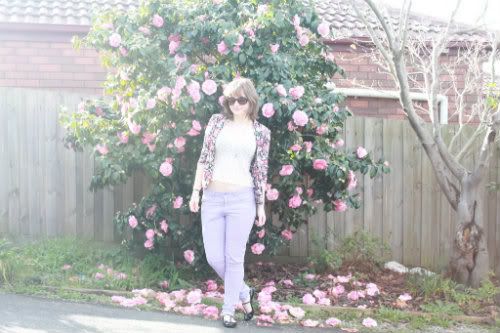 top: savers, blazer: maddison square via local boutique, jeans: asos,
shoes: asos, necklace: modcloth, sunnies; bill bass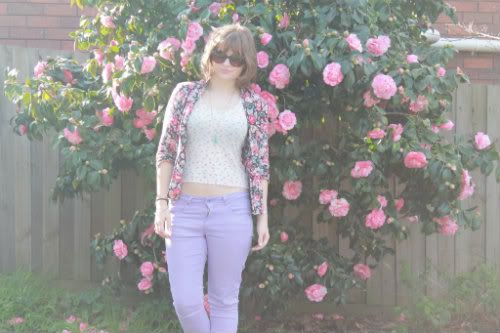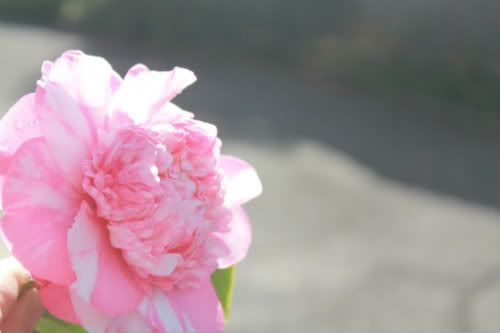 After taking photos I snipped off some flowers to put in our lounge. They're massive blooms so I only needed a few for a big arrangement.
Alice xx
P.S. Only a week today until I fly out!