Is this not the most amazing window you have ever seen? Well it makes me excited. Because it only came into existence 4 days ago. And now our bedroom is brimming with natural light and happiness. It's a revelation. The view's not bad either. Curtains pending.
skirt: vintage, top: Sunny Girl via op shop, belt: from another dress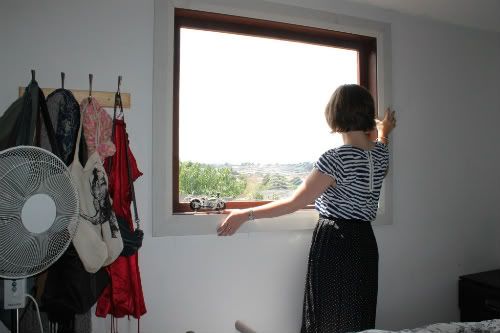 Yes my skirt is held in place by bobby pins. What of it?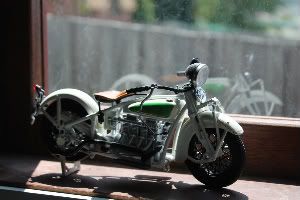 One of Reece's model motorbikes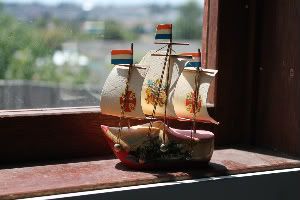 My clog ship I bought in Holland
p.s. at the moment only my mum and I like my facebook page, if you could just click on over here and do so I would be forever grateful