Getting a tantalising taste of summer today, with nothing but blue skies and chirping birds. Perfect roadtrip whether as Mama Bear and I prepare to set off for Ballarat for two nights for a dance competition. I love Ballarat, it has a rich (pardon the pun) gold mining history and gorgeous old buildings.
The lovely whether inspired me to try some outdoor pictures. Nothing fancy, hopefully that will all change with a new camera!
This top and vest got me a "tres bien" from a French man when I was roaming Paris. Needless to day, they now hold a special place in my heart.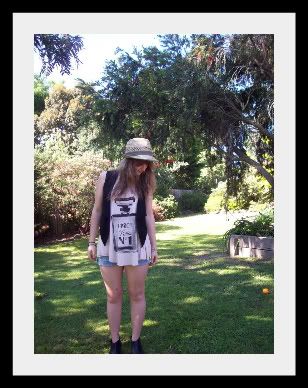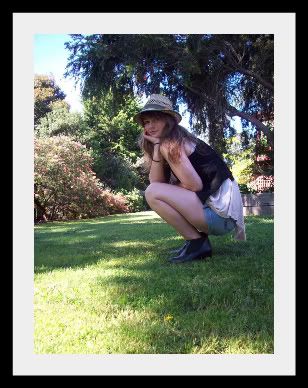 top: living doll, vest: hand-me-down from my dad, shorts: all about eve, hat: music festival
ciao
wishiwereaudrey xoxo