Just a little blurry outfit post. I threw this on for a cloudy but pleasant day filled with yummy lunch with my sister-in-law, finding make-up bargains, trawling the internet and a spot of crummy TV with a well earned glass of wine. Ahh uni holidays, we are united once more!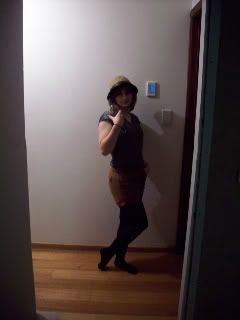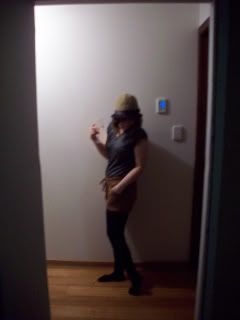 top: op shop, shorts: cotton on, stockings: who knows, hat: H&M (Italy)
The lights's a little dull, but the top's made of this great shiny material.