I think I am developing a slight addiction to maxi dresses. This one, which arrived yesterday, brings my collection to four. A modest size, but I'm proud of it. This one is crocheted with neutral colours. I took it on it's inaugural outing to my first uni exam, whose saving grace was that it was only multiple choice. Though I do get the feeling I checked 'all of the above' a few too many times.
Again I missed the day light hours, luckily the boy obliged and took some full length photos.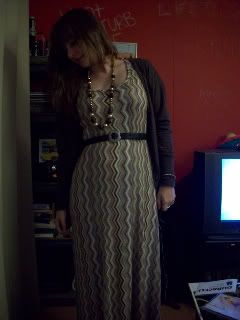 Tomorrow one of my closest friends is visiting from interstate, so I'm taking her on a proper Melbourne shopping spree. I can't wait!
Also, in a fit of boredom on the train home I downloaded the instigram app. If you have it my user name is of course wishiwereaudrey :)
ciao
wishiwereaudrey xoxo