today the boy and i made the most of a clear sunny day and headed into melbourne with our bikes in the car. we unloaded them at the botanical gardens and rode along southbank. my bike is this gorgeous old graecross the boy found in a hard rubbish pile and polished up for me. i love, though it just needs a wicker basket on the front.
the only shop we went to was retro star where i bought a gorgeous dress which i can tell is going to be a summer staple.
we watched a busker who juggled a chainsaw and then swallowed a sword whilst juggling fire - amazing yet scary at the same time. he also did that strange ball juggling that david bowie does in the labirynth.
after lunch we found a patch of grass to lie on and soak up the sun. it was one of those crisp days where spring just pops its head up to let you know it's on it's way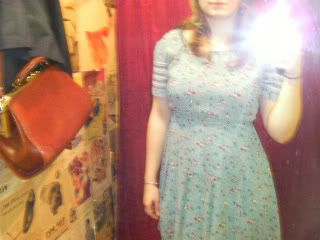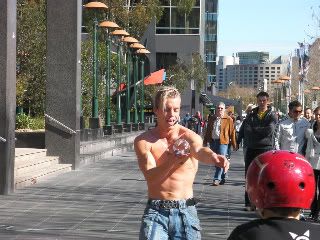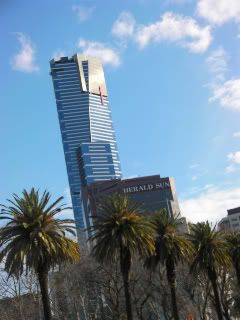 sigh. i love melbourne
ciao
wishiwereaudrey xoxo