A lot of change has been happening lately. This along with a slew of other reasons has prompted me to once again voyage into the world of blogging.
I begin with my outfit for my first viewing of the final instalment of the Harry Potter films. I read the first book when I was 7 (I am now nearly 20) and I think it was one of the first books that triggered what I hope will be a life long love affair with the written word. In my mind the books will always prevail over the movies, yet I am still beyond excited for the last movie and await with baited breath the opening of Pottermore.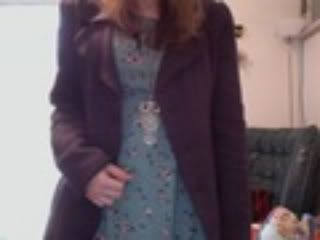 Jacket - Danderfield, Dress - Retrostar, Necklace - Tempt
Alas, I could not scrounge up a costume and would probably exceeded my limits for making a fool of myself in public as I am not going to the midnight session. However the owl seemed a suitable discreet homage.
ciao
wishiweraudrey xoxo