Today I broke out my Nanna's pearls and whipped together some butterfly for afternoon tea with some friends. We also had layered sandwiches, triple layer passion fruit sponge cake and scones. I was so full I could barely manage a few bites of my dinner.
pearls my Nanna passed on to me on my 18th birthday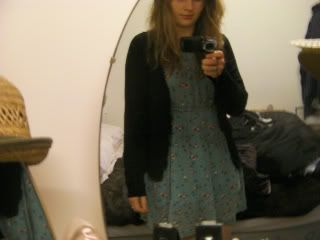 dress: retro star, cardigan: bardot. the cardigan has really
cute detailing that doesn't show in the photo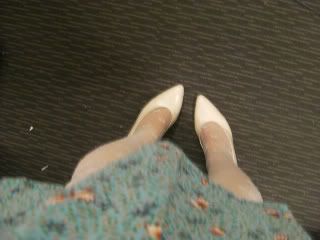 shoes: savers, tights: gift from my sister, the white dots
Uni has started back which gives me an excuse to dress nicely a few days a week and go into the city, one of my favourite things. Never mind this study business.
ciao
wishiwereaudrey xoxo